SSL Certificate: WHY YOU MUST HAVE ONE
Starting now, visitors to your small business website might see a notification near your address that says your site isn't secure. Google Chrome is behind the move that's flagging the HTTP format in your URL in favor of the more secure HTTPS version. Any website still being served via HTTP will receive a negative visual indicator that says, "not secure" beside the URL in Chrome's address bar. If an SSL Certificate is not purchased and installed, your site will eventually be blacklisted by Google searches and will not appear in the results as they once did.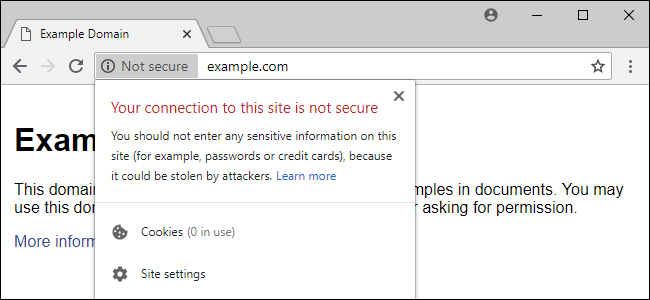 Starting with Chrome 68, Google Chrome labels all non-HTTPS websites as "Not Secure." Nothing else has changed—HTTP websites are just as secure as they've always been—but Google is giving the entire web a shove towards secure, encrypted connections.
This occurs because the website is set up to use secure SSL encryption. Your web browser uses the HTTP protocol to connect to traditional unencrypted websites, but uses HTTPS–literally, HTTP with SSL—when connecting to secure websites. Website owners have to set up HTTPS before it will work on their websites.
Google and other web companies, including Mozilla, have been waging a long-term campaign to move the web from HTTP to HTTPS. HTTP is now considered an outdated technology that websites shouldn't use.
Originally, only a few websites used HTTPS. Your bank and other sensitive websites would use HTTPS, and you'd be redirected to an HTTPS page while signing into websites with a password and entering your credit card number. But that was it.
75% of websites visited in Chrome on Windows are now using HTTPS, according to Google's transparency report.
2048-Bit Encryption SSL Certificate
Billed Yearly, $12.50/month
SSL Certificate will encrypt all information submitted to your website.
SSL Certificates feature SHA-2 and 2048-bit encryption – the strongest in the world.
Dedicated Account Manager (Sidney Vega) Unlimited Technical Support for your SSL
Will not affect your current Google Listing
Automatic Website Backups
My goal is to always serve, and serving will always come first for you. Your business is valued and your loyalty is unmatched. Thank you for choosing me as your connection to the digital world.
-Sidney Ventura Vega V